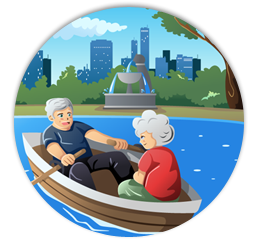 Financial and Estate Planning
Comprehensive Financial Planning

A coordinated and thorough process of gathering facts, goals, and objectives relating to all the areas of one's financial affairs including the design and implementation.

Estate Planning and Wealth Preservation

The strategy for assisting clients in the Accumulation, Conservation, and Transfer of assets over one's life time.

Retirement Planning

A systematic financial approach in developing a vision for your life style and living requirements which includes financial needs, goals and objectives.

Debt Reduction

Our firm introduces clients to a systematic approach to reducing and/or eliminating debt through the use of existing cash flow

Cash Management

My firm will provide a process that optimizes your cash flow; build a liquidity fund, to effectively position your available cash and grow your net worth.

Fixed & Equity Indexed Annuities

An introduction to the positive value and impact of fixed and equity indexed annuities in your overall portfolio and as part of your comprehensive financial plan.